This was the Second Annual CWS Sponsored Employer/ Student Breakfast held at the Grace Church in Canaan Vermont it happens so that the Canaan Vermont High School Students can sit down at a breakfast with numerous employers and ask what it will take to not only get a job from there place of employment but also what would it take to get into an advanced job there. Ashley Prey our youth specialist spoke about all the work these students put in above and beyond so that they find employment that they will excel at. We also presented Awards to IGA for hiring students from the Canaan High School and a student who was working two jobs and was willing to help other peers see what it takes to get there first job.
In the picture above our Youth( Kassandra Ricker) who received the award for helping others was presenting our Golden Award to the Manager of IGA( Lance Walling) for all they do to help employ students from the Canaan High School , Kassandra also works at IGA and spoke of what it meant to have this job.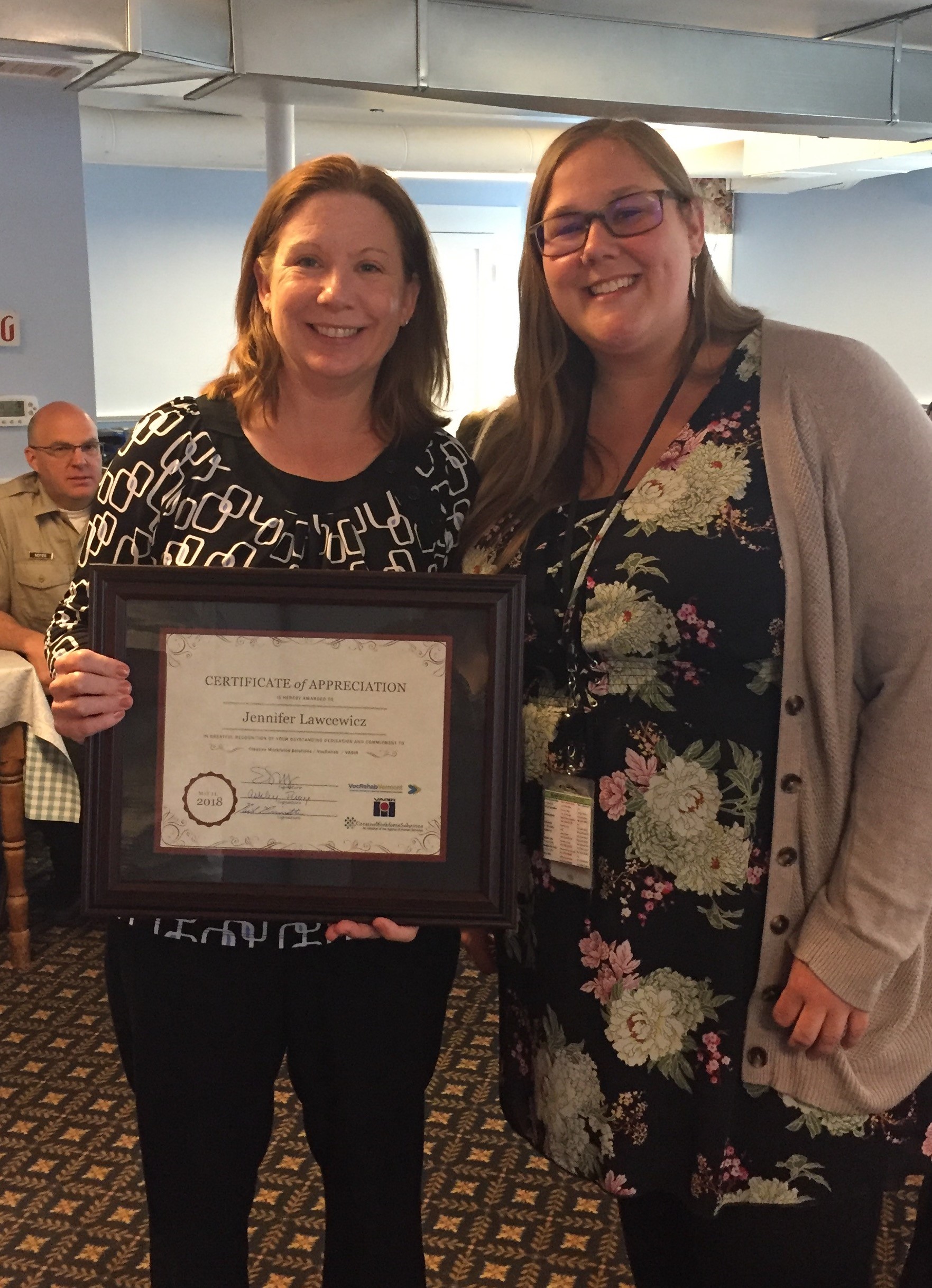 There was also a presentation of a plaque presented to a teacher ( Jennifer Lawcewicz )special educator at Canaan school for her dedication and commitment to the students, CWS, VR and VABIR, who sees the importance of youth having a plan after high school. Whether it be education or going directly to work she helps the students see their full potential.